I was having mixed feelings about not attending or wanting to participate in the Women's March after Trump's inauguration in D.C., NY or around the globe. Do I not love my sister's of all races, religions and creed? Am I a passive watcher watching others fight for my rights?
#BlackLivesMatter, Right?!?
Then I saw a poster within the crowd that said, "I'll see you nice white ladies at the next #blacklivesmatter march, right?" That spoke to me. Again, not putting anyone else down, but really thinking about what and who the symbolism of this million women's march really stood for.
In theory it was indeed on the surface for all women's rights. To let the incoming president know that women will not be taken lightly and live in fear under the regime of a womanizing, arrogant reality show host.  Someone who used his talent of straight-shooting insults and so-called real estate business acumen to artfully misguide a nation into voting for him. Even though, technically the helm was given to him by his billionaire dad.
Who would you choose?
But what if we had to choose between black women's rights or gay rights or religious rights? Would these same women rush to my specific corner like I normally would for most rights that cross race, religion or creed?
The answer unfortunately is NO! It was proven during this past election when white women overwhelmingly voted for Trump despite his rhetoric and sexist behavior. On election day I was flying back home on a red-eye so I was unsure if we'd know who the president would be after President Barack Obama. I cast my early vote prior to make sure I exercised my God-given right to vote. This right fought for by blacks and women a like. I voted for Hillary, but knew me alone would not win this election. In the early morning after election day, when I landed, the empty feeling in my stomach accurately depicted my concern. That Donald Trump had been voted in as the 45th President of the United States.
How Sway?!?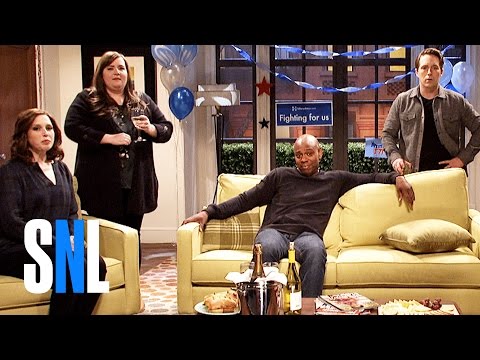 Because there were groups of people my same race and gender that did not align with my problems, People from different races, genders, religion, orientation and values that felt their problems were greater than mine. Some hate to see a women, let alone a black woman flourish more than them. And some would rather live with a mediocre president than by stats the more qualified one. Others made their decision about their family needs:
How will i get food on the table?
Will my factory job stay in the US? Keep in mind they don't always necessarily have to have higher level skills to work. And they are at the mercy of a boss and technology deciding their fate, I'm just saying.
How will I take care of us if my husband gets sick or has an accident?
I don't have any transferable or self-reliant skills to help me help myself.
Hidden Colors
So with that said, a few weeks ago, a friend of mine suggested I watch this documentary from 2014, called Hidden Colors, about the real and untold history of people of color around the globe. And boy was it eye-opening! I knew of some of the black history white-washed from history books and from historical artifacts, but who knew I was so in the dark for so long. How long ago and how wide the system of racism reached. It wasn't just in the US, but world wide, literally.
This film reminded me that my initial thoughts about not wanting to go out and march for women's rights were right. Again, not because I don't care about others, but who is thinking about me specifically. We always want to equally help everyone, but clearly we are still not an equal society because as a black women we are taught to take care of others, sometimes to the detriment of oneself.
To thine own self be true.
I should not be mad at any other women or men that do not agree with my thinking and beliefs. Because if given a choice you'd pick your issues over mine, so why am I so worried about everyone's needs. What I need to do instead of marching for the masses, is first educate and arm myself with the knowledge to free myself and focus on me. I DO LOVE YOU ALL, BUT I KNOW NOW I MUST LOVE MYSELF FIRST MORE!!